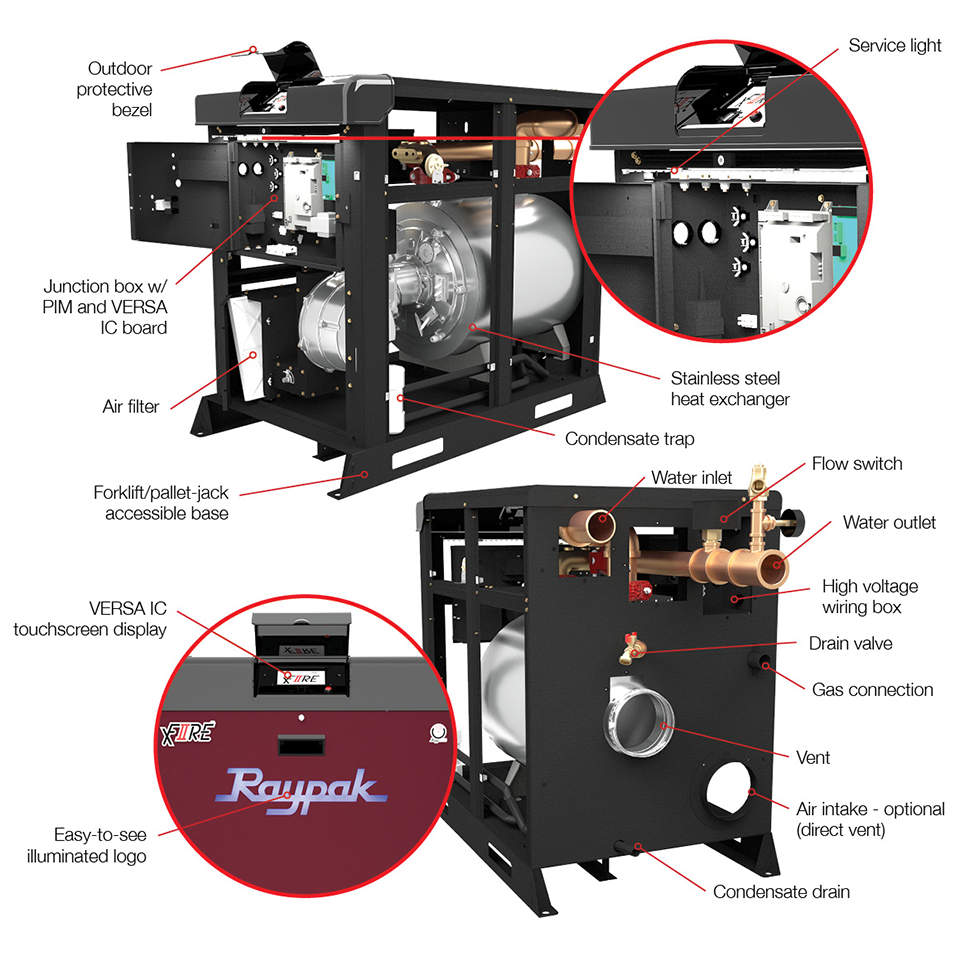 Product Controls
Raypak's VERSA IC touchscreen enables modulating temperature control, safety limits, and ignition programming into one user-friendly integrated control platform. With self-learning features that prevent equipment damage, this automated controller is easy to set-up, understand, and use, making it as close to plug and play as possible.
The VERSA IC system can be remotely monitored through the Raymote mobile app or web dashboard. With touch-of-a- button access to vital information, Raymote gives you: Real time service notifications to keep you informed. View and manage your Raypak systems at multiple sites. Instant visibility to historical data and performance reports.
*Raymote is an optional feature that can be added to the XFIIRE. The inclusion of Raymote includes 1 year of service. Raymote retrofit kits available for installed products with the VERSA IC touchscreen.